Get Inspiration From
Home Magazines!
One of the greatest inspirational resources of for planning your new home is home magazines.
While planning my own home, I had a large collection of magazinesthat I clipped my favorite room ideas from and inserted them into myscrapbook.
Not only was this a big help in getting me started with discovering the style of home I liked best, but it also helped with choosing my interior décor.
See How I Put Together My Scrapbook


Listed below are several magizines to choose from:








---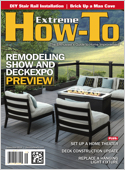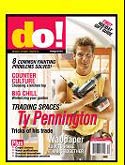 If you don't see your favorite magazine above, search by selecting the following banner:
---
BuildWisely's Home Planning Guide Helps
Organize Your Home Magazine Clippings
ONLY $37.50!
---
Home | Building Guide | Get Organized | Your Team | Plan a Budget | Home Styles | House Plans | Home Structure | Building Products | Home Design Tips | Plan a Room | Building Forms | House Plan Online | Decorating | Moving | Magazines | Site Map | Contact Us